Someone once said that, "Saying no to one thing, is like saying yes to everything else."  I remember hearing this when I was in college, but for the life of me I can't remember where or from whom, but it stuck with me.  Mostly because it was catchy and I had no idea what it meant.  This was a time in my life that I said yes to everything.  I was fresh out of high school, could function on caffeine and four hours of sleep a night, and was terrified that if I turned down even one opportunity I would ruin my chances of being successful.  Because of this belief, I found myself over committed to multiple projects at all times – most of which I didn't really care that much about, but gave 110% anyway.  An average day would start at 7 or 8 in the morning and wouldn't end until 2 or 3 the next morning.  I honestly have no idea how I did it, and would sign away the rights to my first-born child to have that kind of energy and stamina again.
However, when I look back at that time, I realize that I was never truly happy.  I was busy, but not necessarily happy.  My inability to say no meant that I wound up committed to a lot of things that I didn't necessarily want to be doing.  Which caused a lot of frustration because it meant that I didn't have free time to commit to doing those things that I wanted to do.  Mostly because I had no free time: every hour of every day had already been sold at auction to the lowest bidder.
While I would like to say, that I have figured this out and no longer have this problem at all, I would be lying through my teeth.  I still tend to over commit myself.  However, I have gotten much better at choosing my projects, and learning when to say no and where to set my boundaries.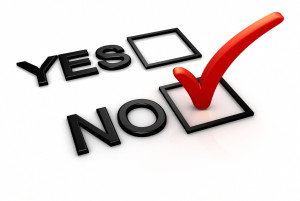 I have one project, that I commit a certain amount of time to every week.  However, for months now, the person in charge has been trying to get more time out of me.  One night I relented and stayed late, and found that my time was completely wasted, with absolutely no acknowledgement that it had been a complete waste of my time.  It was at that point that I decided that that was not going to happen again.  Unless there was an emergency, I wasn't going to stay late.  The next time I was asked, I said no.  I said no the next time, and the time after that. I let it be known what my boundary is, regardless of the expectations of others.
I have gotten a lot of resistance because of this.  At first from everyone, but slowly someone came over to my side, my way of thinking.  He encouraged me to stick to my guns and lamented that he never had.  He now feels like his time is taken for granted and often wasted, but he's been letting it go on for so many years that there's nothing he can do about it now.  So he cheers me on when I stand my ground and refuse to stay late.  It makes dealing with the bristling and the guilt trips easier.
Then last week a funny thing happened.  I was supposed to leave in an hour, when the guy in charge showed up and wanted to get a bunch of things done.  I immediately braced myself for the fight that was surely going to come about me wanting to leave on time.  Especially since that night it wasn't just about principals, I actually had dinner plans with friends that I didn't want to be late to.  But the fight never came.  He asked me to do on last thing before I left, and then wished me a good night.  I didn't even have to bring up the fact that I had plans.  He knew what time I was going to be leaving, and he respected that.
The giddy happiness that bubbled up inside of me as I made my way to my car plastered itself all over my face in a huge smile.  For the first time, that quote made sense.  "Saying no to one thing, is like saying yes to everything else."  Because I had stood my ground, and said no to something that made me feel used, I had gained the freedom and the confidence to say yes to whatever I wanted.  There was no bitterness, no animosity, just the euphoria that comes from knowing you made the right choice.
Decide what is best for you, set your boundaries, and then say no when someone tries to move your line.  It's truly liberating.