Like most all single people in this day and age, I have tried online dating. I have tried just about every platform there is out there. I've done the monthly membership ones and the free ones. Which one is my favorite? None of them. They all annoy me. But as the thought of going and hanging out at bars or clubs to meet people is even less appealing, online dating is a means to an end. So I'm on one of these sites now, and I've come to realize that the majority of guys who send messages start out their message with, "Hi beautiful," or "Hi gorgeous," or the one I got today, "Hello gorgeous. I wanted to send you a quick message because I think you are incredibly attractive." And there's little to no other substance included. Now this seems fairly innocuous, and maybe I should be flattered, or enjoy the compliments. But the truth of the matter is that it drives me frickin' nuts! It is quite honestly my biggest pet peeve with online dating, and I think I finally figured out why.
I am not model, or Hollywood starlet gorgeous. I wouldn't even classify myself as a classic beauty. Now, don't get me wrong, when I pull out the stops I can turn heads with the best of them. I'm also incredibly photogenic so it's easy for me to get a great picture. But 99% of the time, I rock the quirky best friend look. I rarely wear makeup, my "uniform" is jeans and a t-shirt, and before I cut my hair short, I wore it in a ponytail most of the time. Quirky best friend. I am not only good at rocking this look, it is my preference.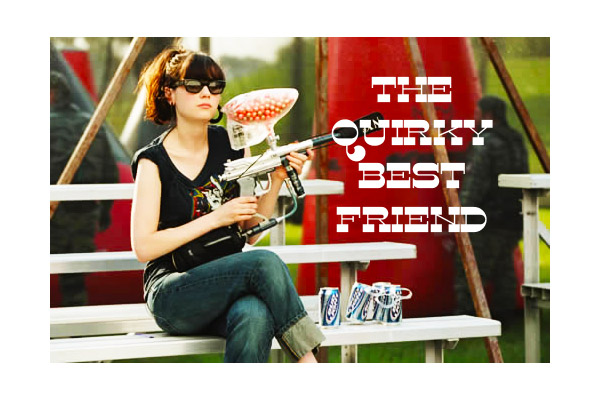 As the quirky best friend, I'm known as the writer, the goofball, the friend, the organizer, the puggle mama, the Shakespeare nut, the girl who's allergic to everything but can still throw awesome dinner parties. I'm known as the Civil War expert, the biographer of dead broads and the children's book author. I am known for my personality, my strengths and my accomplishments, and I LOVE that. The reason that I have never put forth the effort and the time to highlight my physical appearance is because I so prefer to be known as all of these other things.
So in all honesty, when I read these messages my first thought is,
"I don't care if you think I'm beautiful."
I already know that I am beautiful, so I don't need someone else to tell me. And if that is the only thing out of my entire profile that interested you, then I'm gonna pass. I want to know that the lame joke I told in my profile made you chuckle. Or that we have a similar interest, or that you too have played life-sized Jenga. I couldn't care less that these men find me physically attractive, it's actually a bit of a turn-off when that's all they see. Maybe I should just put that in my profile. Don't call me beautiful.