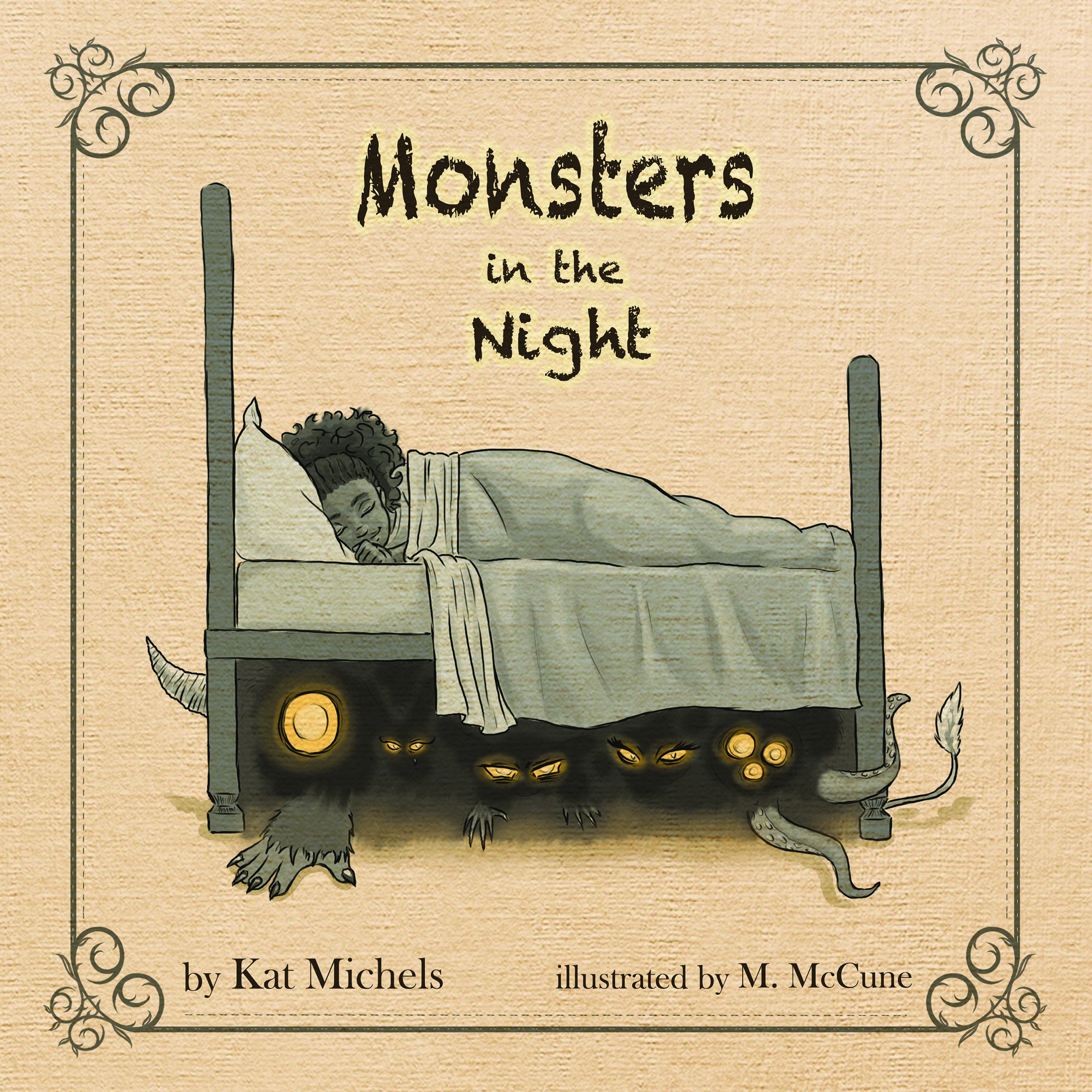 Available on October 5, 2017.
Pre-order your copy on Amazon today!
Nestled deep in the dark of the night are creeping monsters just out of sight. But never you fear, these monsters are good and are here to protect. They battle bad dreams when they draw near, just as long as sleepy heads stay in bed! Check out this new bedtime book that puts a different spin on the monsters under your bed.
See more of M. McCune's artwork here.
Return to In Heels Publishing main page.