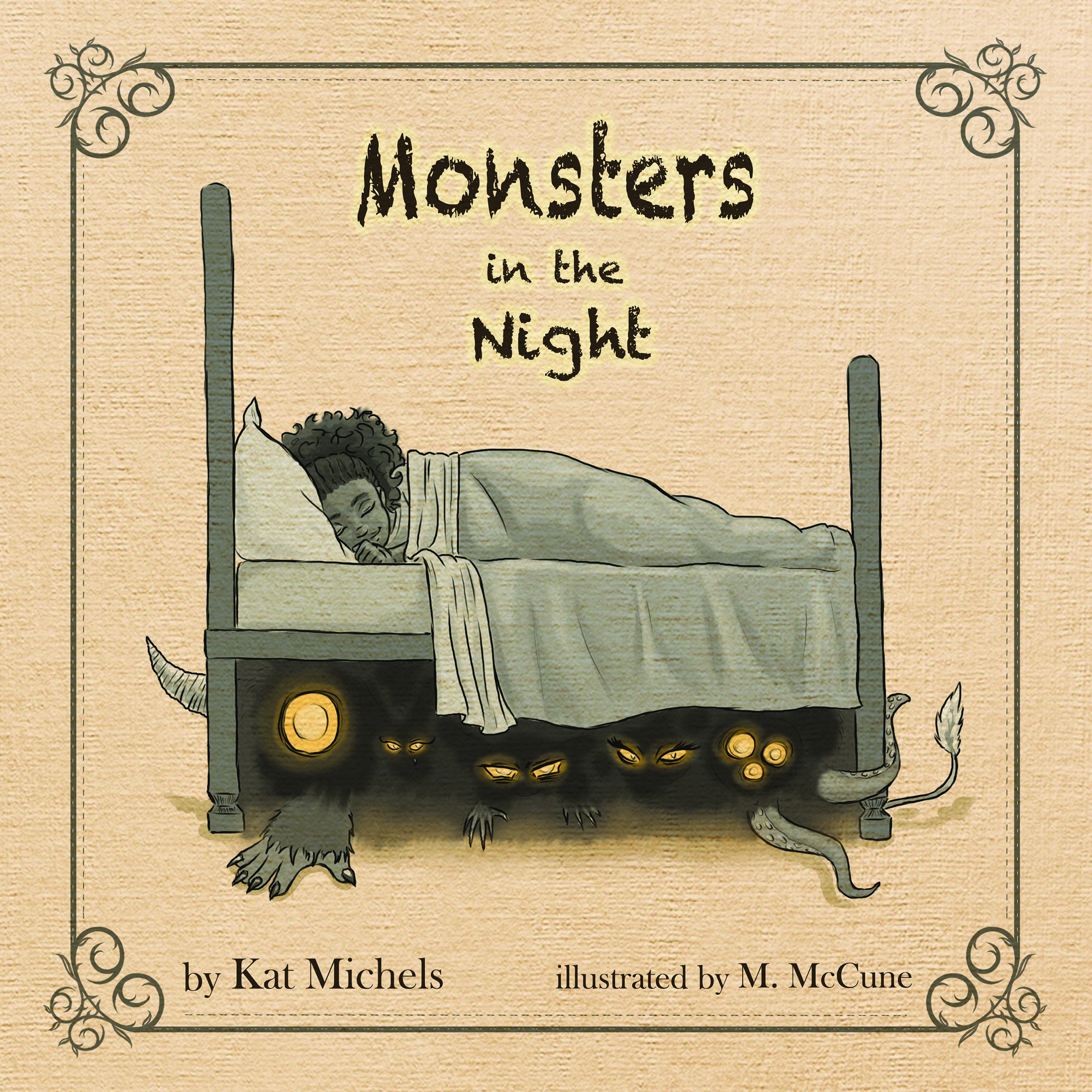 Order your copy on Amazon!
Nestled deep in the dark of the night are creeping monsters just out of sight …
But never you fear, these monsters are good and are here to protect. They battle bad dreams when they draw near, just as long as sleepy heads stay in bed! Check out this new bedtime book that puts a different spin on the monsters under your bed.
Monsters in the Night also features an advanced vocabulary with a glossary in the back, to help little ones learn new words!
**The reviews are coming in!**
"My 2 year old loves this book! (So do I!) He now likes to put a colander on his head and chase dreams away, much to my dog's dismay. And I love seeing a little girl in the type of story that would usually have a little boy. I especially love the glossary in the back!" – LReilly on Amazon
"My 5 year olds LOVE this book. "That sure is a great book." "Hmmm… I really like this book. But I have questions." I highly recommend this book!!" – Cassie on Goodreads
"I adore this book – well written with great illustrations. The story is engaging and will delight any child. I gifted this book to the daughter of a friend and she was captivated. This book leaves you feeling better about things that go bump in the night and the GLOSSARY! The list of words at the end which will reinforce what your child has learned is a genius idea!" – L. Louise on Amazon
"First book my son and I have read together with a glossary. He enjoyed going back through the book to find the words again. Mom is always happy when a fun book also teaches a thing or two. Looking forward to more books from this author." – Christine on Amazon
Watch Kat's reading of Monsters!

See more of M. McCune's artwork here.
Return to In Heels Publishing main page.