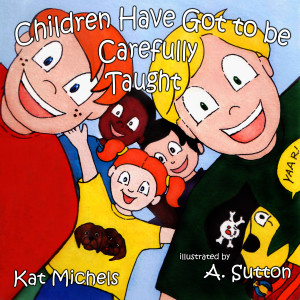 Order your copy here!
Read a review from Normandy's Book Reviews!
Read a review on From Words to Worlds!
Read reviews on Goodreads!
Return to In Heels Publishing main page.
I did not set out to write a children's book for publication.  On a lark, I decided that I was going to write a cute little book to present to my sister at her baby shower.  Well as things are want to do, it grew into something more.  I agonized over the rhyming scheme and patter to get it just so.  After each edit I sought out people to read the text and let me know if it had worked.  That's when a funny thing happened.  Every person that read it, asked me if they could get a copy once I was done.  Then that turned into encouragement to publish the book, so that they could tell their friends about the book so they could get it too.  So I realized that maybe my work had gone a bit beyond a simple lark, and as such my rudimentary drawing skills would not suffice.  Thus began the search for an illustrator, which culminated in an unlikely place.  A. Sutton is a fine artist.  She draws nudes and does beautiful things with watercolors and acrylics.  Stunning work, but not necessarily children's book material.  She, however, was up for the challenge of a new genre and dove head first into the realm of children's illustrations.  I LOVE what she came up with.  Not only do her illustrations tell the story, but they showcase an artistry that I couldn't have hoped for for my simple "lark" of a book.  I hope you enjoy the illustrations as much as I do, and maybe learn a thing or two about the various things that children should be taught.
Did You Get Yours?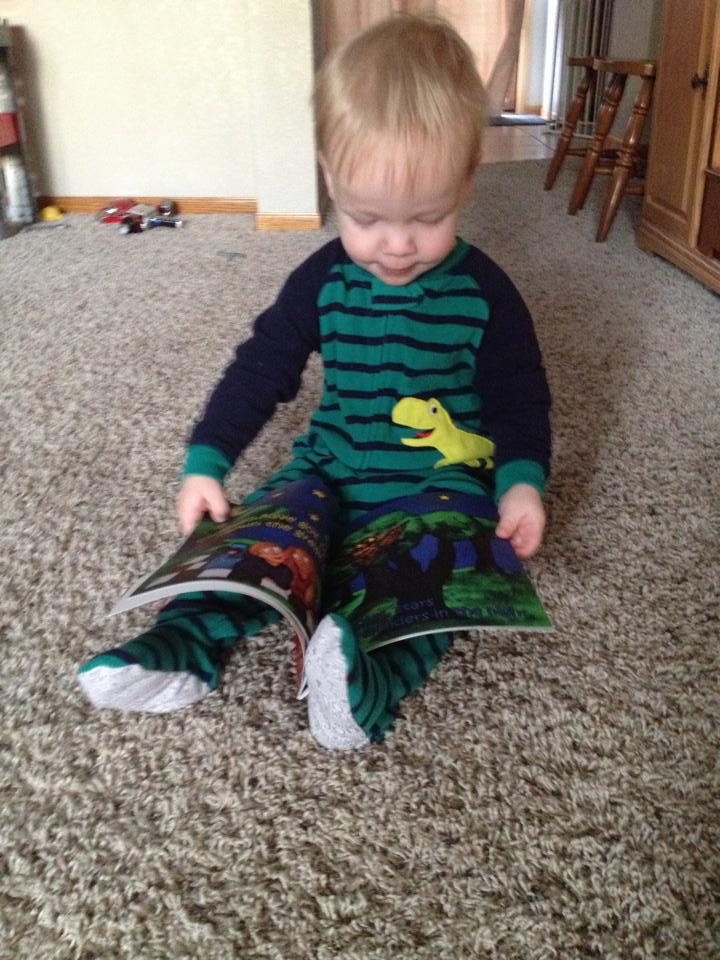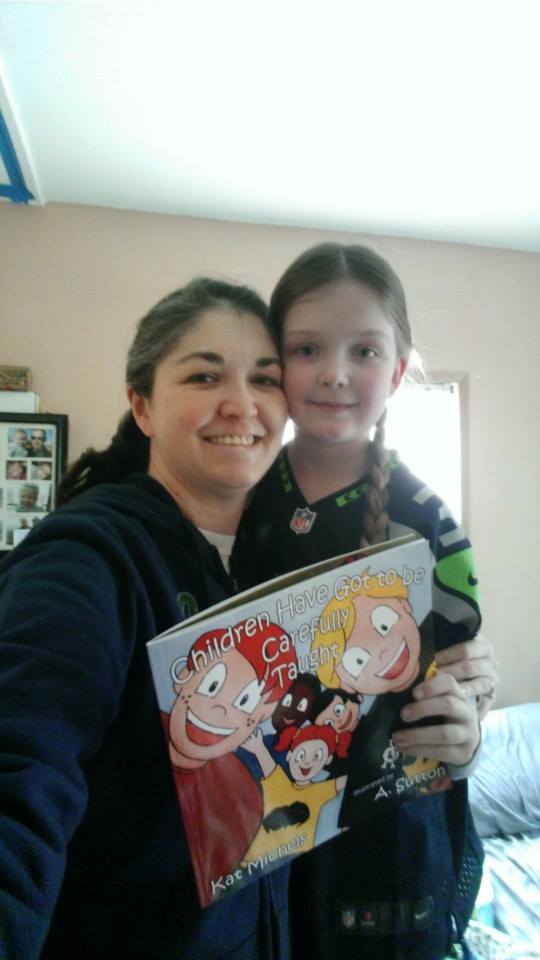 This is a delightful book that highlights the importance of teaching your children to embrace the fun and carefree spirit of childhood. The writing is concise and engaging, and held the attention of my kids (ages 5, 4, and 2) easily. They even asked me to read it again right after finishing it the first time! The pictures are beautiful and provide a great complement to the story. This has quickly become a favorite book in our household. I have even "caught" my 5-year-old, who is a prolific reader, sneaking this book off the shelf several times to read it by herself.  – Sara M.
A wonderful book reminding us all to laugh and play with the kids in our lives – and not to take ourselves too seriously.  – Nathan W.
This book is such a lovely reminder of the importance of keeping magic and fun in a child's life. It's now my go-to baby shower gift for new moms and dads. And baby likes it too!  – Jolene W.
I really enjoyed this book, because it took me back to what's important as a kid. The nightly, or every other night, ritual of sharing time with your parent(s) and reading. This book's pictures are spectacular, and some of the wording drives home the importance of sounds. I recommend it for any kids 0+ to 7-8, and for any parents. Well done Kat!  – Mark O.
Your book is the first book my daughter's ever read all the way through! – Emily F.
What a fun book! My son is two years old and he will sit still for the whole book and loves to look at the fun illustrations. Plus, it's a book I can read over and over again and not get bored. Looking forward to more books from this author!  – Rebecca Q.
Although my daughter is now in the chapter book phase, she still goes back to simple stories with cadence when she wants to unwind or take a break. This will be one of those "go to" books she'll grab often — particularly when she's feeling overwhelmed by being a "big girl." The joyful message and lovely illustrations are a great way to reconnect with what's most important in life. I'm sure I'll be reaching for this book just as often. It's a great reminder that childhood is an adventure that ought to be fun for kids and parents alike.  – Daniel Z.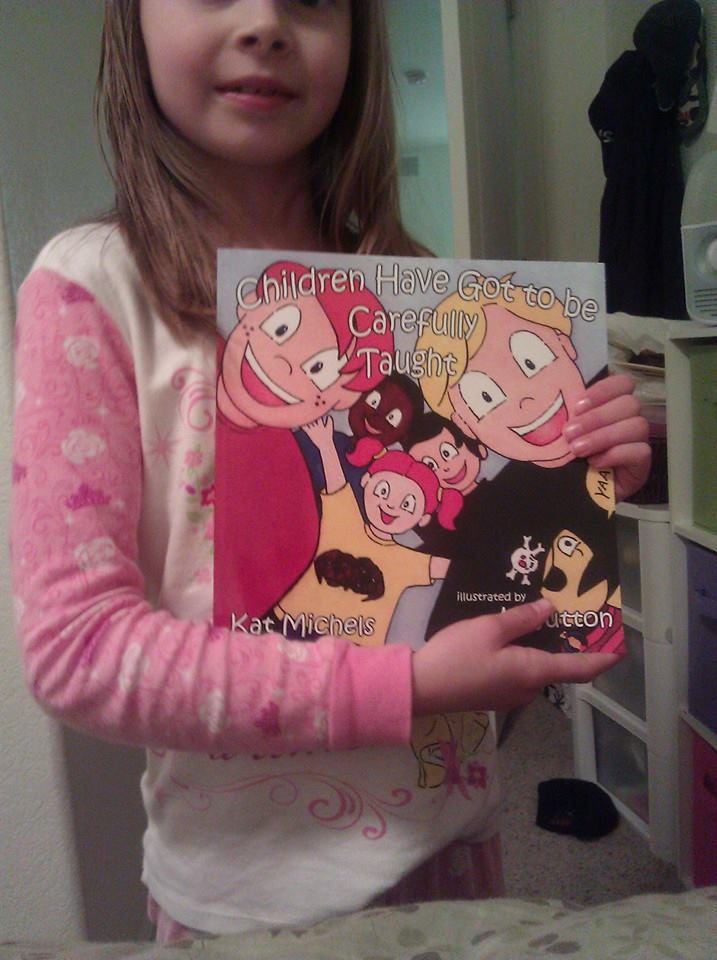 My 3 1/2 year old and I, love this book! It makes you think about all the fun things you can do as a parent to instill laughter and joy in your lives.  – Melissa H.
I bought this book off a recommendation from a friend for my one-year-old niece. According to my brother, my niece now refuses to go to sleep without him reading this to her – yes she picks out her books for bedtime. The book is thoughtful, well written and absolutely enchanting. It's underlying message to remember to not take ourselves so seriously is something that I truly believe we all need to here more frequently! I highly recommend this book!  – Emily D.
A great book for kids and their parents! The illustrations are absolutely adorable, and the book itself carries a great message while still being fun and playful. Put this one on your shelf!  – Janet N.
One of my coworkers gave me this book last week & I loved it so much I just ordered one this morning to give as a gift…awesome book.  – Rox S.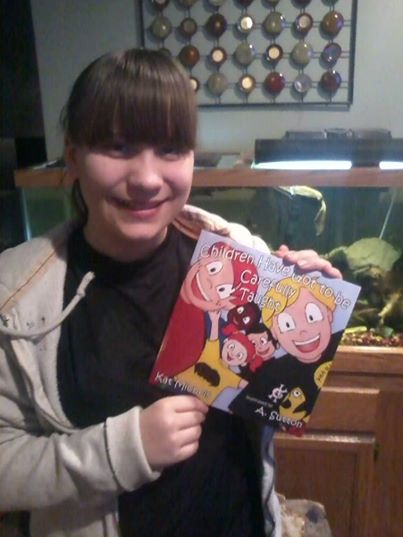 This is a truly wonderful children's book. The story is sweet and funny, and the illustrations will blow you away!!! This is a must buy for your kids. I just love it!  – Patrick H.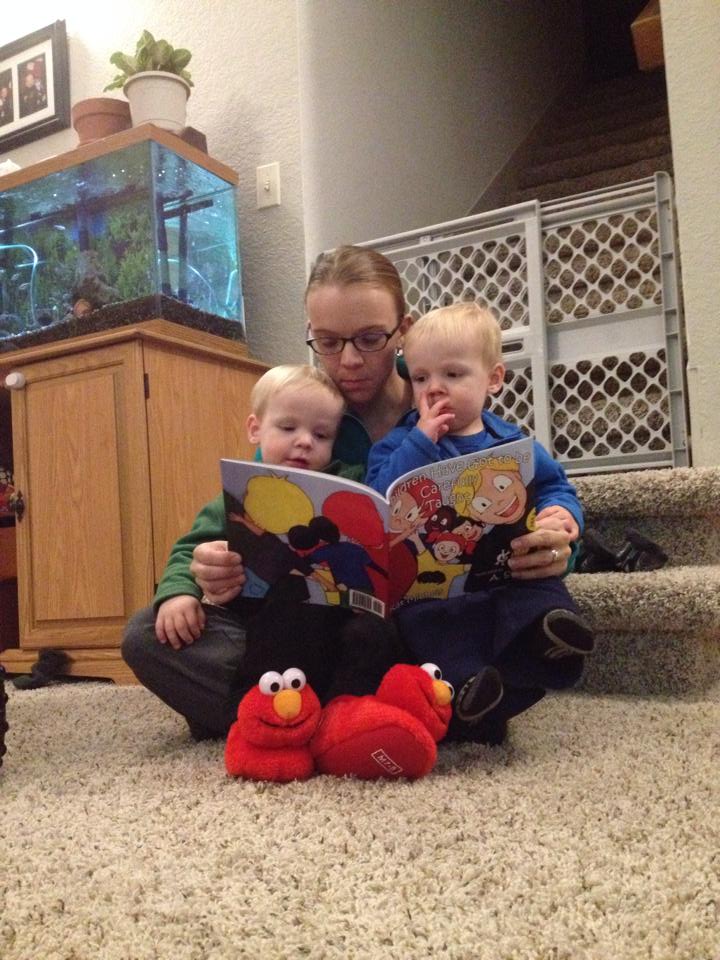 What a fun book for the little ones as well as a charming reminder of the joys and wonders of childhood for us adults! I love books that say something at both a child's level and mine, too.  – Susan N.
I bought this book for my niece, who is just a toddler, and she loved it. I love when a story for even the little ones has a moral to it, and this was a very cute one. She loved the bright pictures and I loved that it was short and sweet, so I don't mind when she asks me to read it over and over! – Amy Z.
What a great book for children and adults! It shows us (or reminds us) the important and fun aspects to being a kid. Very well written and great illustrations!  – C. Guy
A great playful book to read to younger children. This book reminds you of the important things in life; no matter what age! – Christina B.
A great tool for reminding parents that its okay to be a child and that they should teach their children the joys of just being a kid, no matter what your age. – D. Ritz
A fun read for both parents and kids alike. Kids love the rhymes and great illustrations while parents get a gentle reminder to savor the small things in life. Highly recommended!  Abbie C.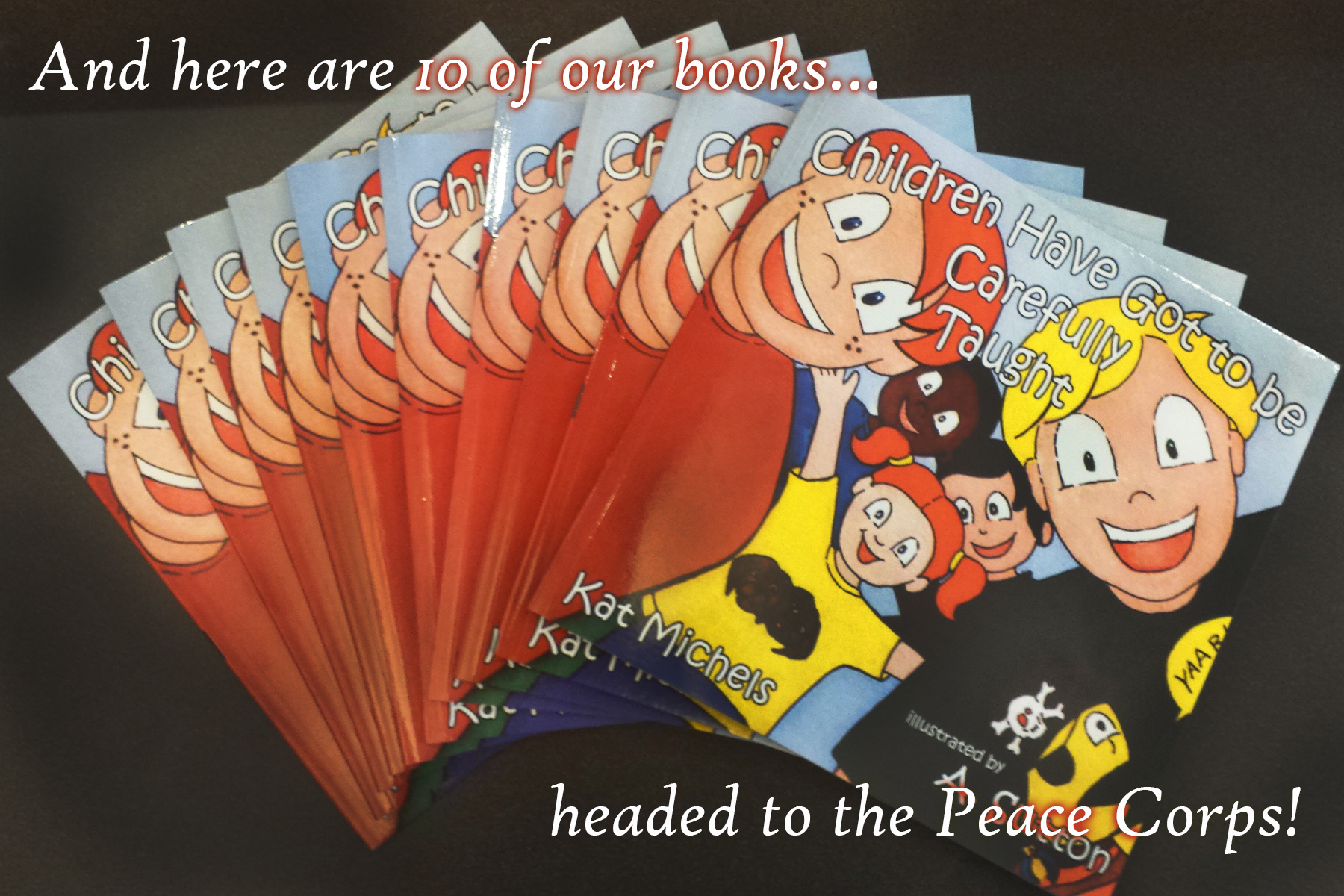 My nephew is 4 and he wont let me put this book down. It's very fun, and the pictures are super colorful. Say goodnight to "good night moon"… Michels' is a great author and she really knows her audience. If you don't have this one… BUY IT NOW.  – Thomas P.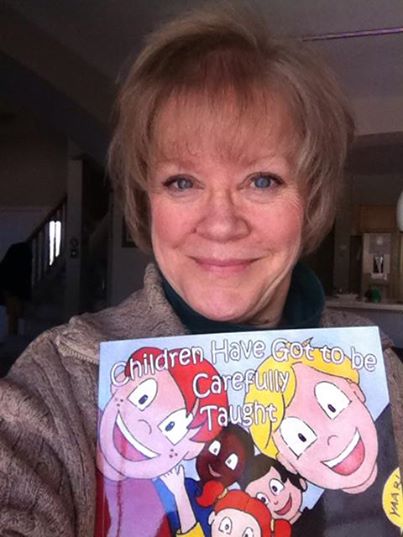 An excellent piece of work with amazing pictures and a great message for adults. It is a reminder to enjoy life!!!  – Robyn M.
This children's book is wonderfully written and beautifully illustrated. It teaches children that it is OK to be a child, and reminds adults that sometimes we need to let our inner child out to play too.  – Sean P.
This book is so sweet. It has a great message… and is playfully and vibrantly illustrated. My kids love it and have read it every night before bed for the last week! I wholeheartedly recommend it for your kids.  – Steven L.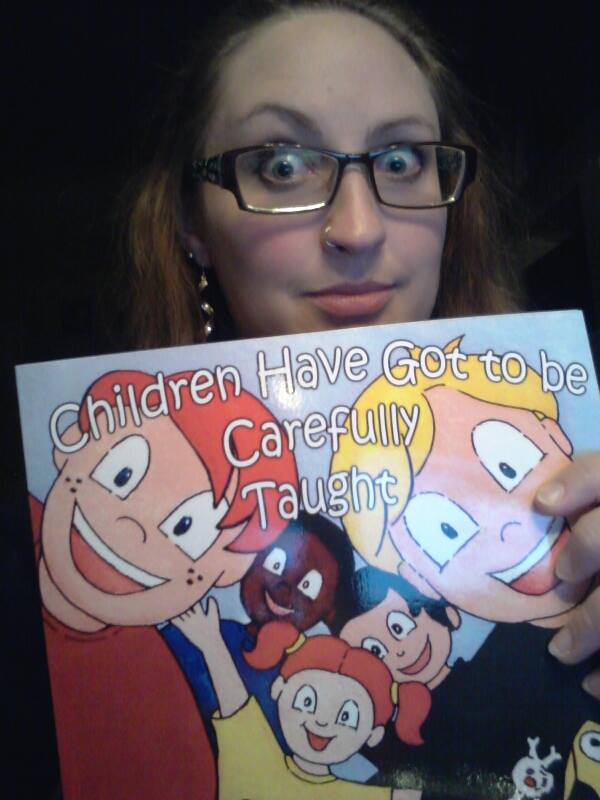 A colorful book not only with it's great illustrations but also with it's wonderful message. Kat Michels has written a book that my kids love to read alone, but also one I love to read to them! The magic of the message to have fun and be a kid will ring true forever. Yahoo for a great addition to our favorite thing in our house… kid's books!!!  – Sage P.
I am always looking for books with a message to read to my grandchildren. This one is beautifully illustrated and they love it! – Connie L.
The masterful writing of author Kat Michels was a splendid combination of humor, whimsicality, and pure honesty. All of this was punctuated by the vibrant illustrations of A. Sutton, inspiring adults and children alike. I read the book several times over without putting it down. I can't wait until the next child's birthday party or baby shower I attend because now I have a go-to gift.  – Amy C.R.
I bought this book to give to friends who have children and they were thrilled. I highly recommend this book not just for kids but for parents to remind us all of the easy but good things we should be doing every day. – Kris K.
I'm so happy for a new book I can share with the nieces and nephews. The illustrations put big smiles on the faces of adults and kids alike. And the simple poetry is just perfect. I can't wait for this author's next book!  – Joan K.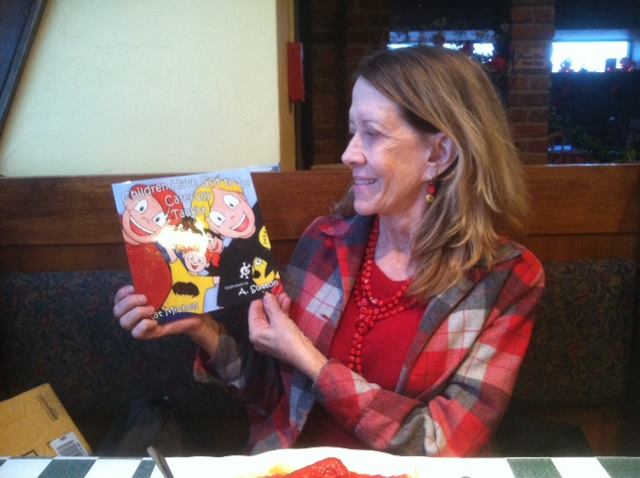 This book has a great message and is perfect for story time. The illustrations are creative and fun! I highly recommend it!  – H. Ludwigsen
Absolutely beautiful and wonderfully done! Carefully crafted from beginning to end. Ms Michels hit this one out of the park!  – Ray B.
I have a 4 year old and a 1&1/2 year old. This book, with all the colors and large pictures, keeps my 1&1/2 year old while intertaining my 4 year old with the silly phrases and rhyming. Out of our hundreds of children's books we own it seems to be the only one I can read to both of them at the same time without interruption. I am loving these few quiet minutes a day with the 2 of them cuddled by me to read at the same time. Oh, and my 4 year old especially likes the ending! – Aimee O.
What a warm, whimsical story about teaching children. The story line is as much for adults as children, as we all need the reminder of the importance of fun and happiness in our lives. If we're only taught to color inside the lines, what a limited life we may lead. The illustrations are magical and really pulled me into the story. Two of the three copies I ordered now belong to too of my favorite four-year olds, and the other I'm keeping for myself to read again and again! – Y.P.